Pro Musica Hebraica is pleased to announce its fifth season at the Kennedy Center in Washington, DC. The 2011-2012 program features two extraordinary pianists who will explore the different faces of Jewish music — from the lost generation of European composers of the 1920s and 1930s to the greatest French pianists of the 19th century.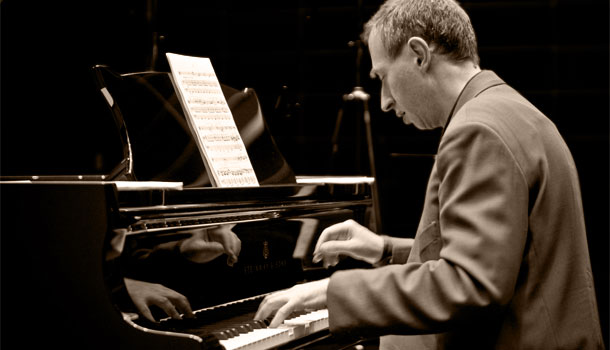 Fall 2011: "The Last Romantics: Jewish Composers of Interwar Europe"
Thursday, November 3, 2011, 7:30 PM, The Terrace Theatre, The Kennedy Center, Washington, D.C.
In the fall concert, Pro Musica Hebraica presents an extraordinary ensemble of European musicians to explore the lost generation of European Jewish composers who sought to forge a Jewish Romantic style of classical music in 1920s and 1930s. In contrast to the clichés about interwar European Jewish composers as arch-modernists and cultural cosmopolitans who favored an abstract universal aesthetic, Berlin-based pianist and musicologist Jascha Nemtsov and his colleagues present a group portrait of a remarkably fertile cohort of Jewish composers who might be called the last Romantics of European classical music. These composers — from Berlin, Vienna, Moscow, and Jerusalem — reflect the profound influence of Jewish nationalism on the first modern generation of Jewish musicians in search of a new kind of modern Jewish music. The concert will include the world premiere of a new arrangement of the masterful "Hebrew Suite" by Julius Chajes, the American premiere of the "Chassidic Suite" for solo piano by Jacob Schoenberg, and the famous and beloved "Piano Trio" by the great Soviet Jewish composer Mieczysław Weinberg.
Spring 2012: "The Enigma of Paris: Charles-Valentin Alkan, Frédéric Chopin and the French-Jewish Romance"
Monday, April 2, 2012, 7:30 PM, The Terrace Theatre, The Kennedy Center, Washington, D.C.
Arguably the two greatest pianist-composers of nineteenth-century France, Charles-Valentin Alkan and Frédéric Chopin, were also both outsiders — one a Jew, the other a Pole. But while Chopin's oeuvre has become the quintessence of Romantic piano music, Alkan, every bit his equal, has been forgotten. In our spring 2012 concert, Pro Musica Hebraica partners with the legendary Marc-André Hamelin to explore the dual legacy of these two musical masters. Hamelin, who has achieved world acclaim as an interpreter of Chopin, has devoted decades to recovering the music of Alkan as well. In this concert, he will present a new program highlighting the connections between the artistic language and musical friendship of the two men.
Check back here shortly for ticket information. In the meantime, learn more about our concert series and featured musicians.