For the first time ever in North America, the ARC Ensemble will be performing one of the great musical discoveries of the past 50 years, the suppressed works of Ukrainian master composer, Dmitri Klebanov.
The concert will be recorded by CBC Radio for a national broadcast.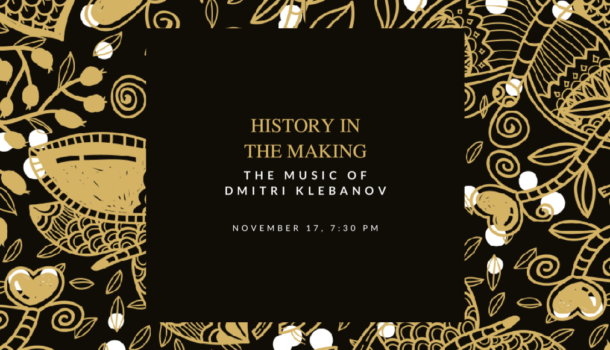 Concert information:
The Music of Dmitri Klebanov
Sunday, November 17, 2019, at 7:30 PM
The Royal Conservatory's Mazzoleni Hall
273 Bloor St W, Toronto, ON M5S 1V6, Canada
Tickets are complimentary but must be reserved ahead of time. To reserve your tickets, please click on this link. For more information about the concert and the composer, click here.