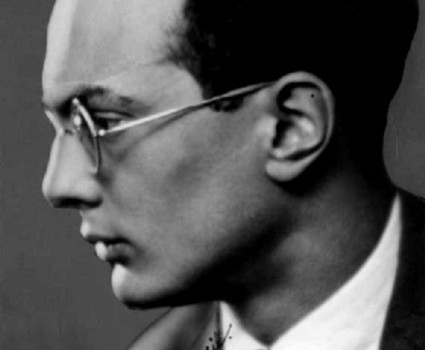 The Polish modernist Jerzy Fitelberg was extolled by the great composers of his day. And yet it is only now, six decades after the great Jewish composer's death, that his work is being recognized. Simon Wynberg, artistic director of the ARC Ensemble, sheds light on the puzzle in Mosaic:
Why have these initiatives had to wait so many years? Part of the explanation resides in the repercussions of World War II. Like so many exiled musicians who found refuge in America, Fitelberg lost not just family and friends but much of his musical network and cultural constituency. Nor, for him as for others, was return an attractive option. While extended separation enabled Polish émigrés like Fitelberg to develop a more cosmopolitan sensibility, in the end neither Poland nor the United States assumed ownership of their music. More personally, Fitelberg's early death may also have been a factor in the relative negligence of his work in particular.
Pro Musica Hebraica's spring 2015 concert — Before The Night: Jewish Classical Masterpieces of Pre-1933 Europe — included the ARC's powerful performance of Fitelberg's second string quartet, its American premiere. The Ensemble's new album of Fitelberg's chamber works is now on sale.